Stimulate Your Thinking
CLAS is now two new colleges
Thank you for your patience as we sunset this website over the 23-24 academic year.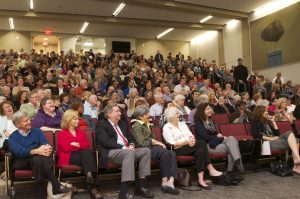 The College extends intellectual inquiry and engagement into the local, national, and global communities. One avenue for doing so is through the college's programs and events offered to the University and the broader community.
---
Lectures
Among its efforts to share its knowledge with the community, the College traditionally offers the Personally Speaking series, a public lecture as part of the Anabel Aliaga-Buchenau Witness in Residence Initiative, the Loy H. Witherspoon Lecture, the Levine Lecture, the Dr. Bertha Maxwell-Roddey Distinguished Africana Lecture and the Barnhardt Seminar on Ethics and the World of Business. In addition, the College and its academic units offer other events throughout the year, bringing speakers of national, international and local stature to educate, challenge and engage the community.
Personally Speaking Series
The UNC Charlotte Personally Speaking series is presented in a collaborative sponsorship with the J. Murrey Atkins Library and The Dubois Center at UNC Charlotte Center City. It takes the audience on often unpredictable, sometimes uncomfortable, and always interesting explorations of subjects researched and published by our faculty. Each season, UNC Charlotte scholars/researchers talk about books they have written and how they came to write them, with opportunities for attendees to engage with the speaker. Past talks are available on the College's YouTube channel. Read more >>
Witness in Residence Initiative
The Anabel Aliaga-Buchenau Witness in Residence Initiative seeks to encourage conversations about issues pertaining to human rights and social justice in the United States and globally. Read more >>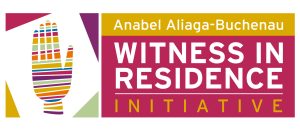 Loy H. Witherspoon Lecture Series
The Loy H. Witherspoon Lecture Series is organized by faculty of the Department of Religious Studies to honor their colleague Loy H. Witherspoon, Professor Emeritus of Philosophy and Religious Studies, for his twenty years of distinguished service at UNC Charlotte. It is the oldest and most prestigious endowed lecture series at UNC Charlotte. Dr. Witherspoon had continued to teach each semester as Professor Emeritus in the Department of Religious Studies. Hundreds of his friends and colleagues contributed to the fund that made this the first named, endowed lecture series at UNC Charlotte. Lectures have been published each year through a gift from Dr. William Pfischner. Read more >>
Alumni Engagement
The College supports a variety of alumni engagement opportunities for alumni, and for people who would like to work with our alumni. For more information please write chess-alumni@charlotte.edu.
---
Collaborations and Experiences
The departments and centers within the College work constantly to create and enhance educational collaborations and experiences for their students, staff, faculty, and the community. (Search for College events on the campus calendar.) This can also take the form of internships, partnerships, and multi-disciplinary research projects. In addition, there are several Centers on campus that work with community members to address important, contemporary topics.
The Center for the Study of the New South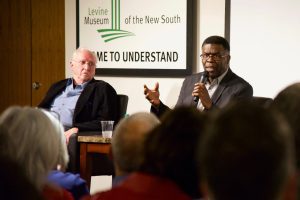 The Center for the Study of the New South promotes discourse and dialogue on a rich and diverse constellation of topics and ideas relating to the New South. Known as the period of regional history from the end of the Civil War to the modern era, the New South offers a bold tapestry of history, culture, social movement and political issues ripe for reflection and study. The Center invites the community to join conversations around current issues such as past series of discussions on "Growing Up Southern," sports in the New South, Southern foodways, race and civil rights in the New South, "Growing Up As An Immigrant in Charlotte," and other timely topics. The Center partners with community organizations to broaden its reach and to build collaboration and knowledge. Read more >>
Charlotte Teachers Institute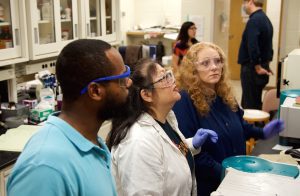 Through intensive, long-term seminars led by UNC Charlotte and Johnson C. Smith University faculty, Charlotte-Mecklenburg Schools teachers learn new content, work collaboratively with other teachers, and develop new curricula for their students. Teachers serve as leaders in the institute and choose seminar topics they deem most important and engaging for current CMS teachers and their students. In addition to its annual seminars, the Charlotte Teachers Institute presents special events open to all teachers including "Evening for Educators" and "Teachers as Scholars" where CTI Fellows share the new curricula they developed in their seminars. CTI also offers community programs open to the public such as the popular "Exploding Canons" cultural collaboration series. In 2013 CTI and its partners were recognized by the Council of Great City Schools with the Shirley S. Schwartz Urban Education Impact Award. CTI programs are made possible by a joint commitment of resources from Charlotte-Mecklenburg Schools, Johnson C. Smith University and UNC Charlotte, and through the generosity of private funding institutions. Read more >>
Center for Professional and Applied Ethics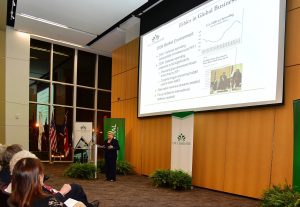 The Center for Professional and Applied Ethics provides leadership in 21st-Century ethics education and research in the Greater Charlotte region and beyond. The Center collaborates with a diverse range of on- and off-campus constituencies. The Center engages students and faculty in ethics-related educational events, research collaborations, and outreach activities. One of its signature events is the Barnhardt Seminar on Ethics and the World of Business. It invites members of the off-campus professional community to partner on specific ethics-related projects and provides ethics-related educational programming to the campus and the general public through numerous lectures, conversations and programs. It aims to increase awareness of the ethical importance of public practices and policies. Read more >>
UNC Charlotte Botanical Gardens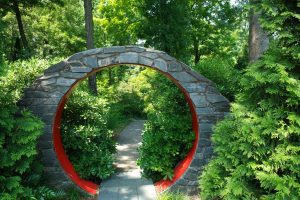 For over 50 years, the UNC Charlotte Botanical Gardens has been a botanical and horticultural center of learning and expertise and a living classroom for the campus community and broader community. The web of life is complex, with its foundation built upon the many plants covering our Earth. Nowhere else in Charlotte can you explore this foundation as deeply as the UNC Charlotte Botanical Gardens. The Botanical Gardens can build understanding of the role of plants in human life, while also offering the calm and balance the world of plants provides. As the green heart of the community, the Botanical Gardens presents the science, culture and diversity of the plant kingdom in an inclusive, inviting space. With open access, along with varied classes, plant sales, experts, and cozy spots to escape and dream, the UNC Charlotte Botanical Gardens is a treasure worth exploring. Read more >>
The Center for Holocaust, Genocide & Human Rights Studies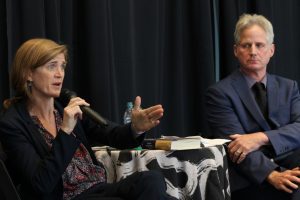 The Center for Holocaust, Genocide & Human Rights Studies is dedicated to research, education, and outreach. Understanding the causes and lasting consequences of mass violence are essential for the prevention of future atrocities. The Center is committed to innovative research and to education, recognizing the need to not only learn from the past but to confront injustice and promote human rights in our own world. The Center organizes research projects and symposia with graduate and undergraduate students. The Center also hosts tri-annual international conferences and organizes study abroad trips for students. The Center offers a minor in HGHR Studies and works with other educators to offer workshops and other teacher-training initiatives. Read more >>