College Alumni Council
CLAS is now two new colleges
Thank you for your patience as we sunset this website over the 23-24 academic year.
Read about the council and its leadership. To engage with your Council members write
New board members begin a three-year term in August 2023.
We welcome new members to the council and thank those whose terms are ending. Many of those are founding members–we could not have done it without you!
Kimberly Baker '17, Anne Bateman '08, Willliam Foster '17, Jennifer C. Gherardi '17, Shannon Homesley '15, Jordan Parody '22, Jennifer Powers '96, Trina Rumfelt '22, '23.
Council Members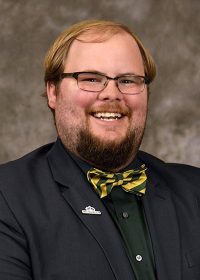 Andrew Baker '15 is the Alumni Council president for the two Colleges. He keeps himself motivated with this popular, inspirational quote: "Honor the past, embrace the present, and build towards the future." The philosophy guided him through his time as an undergraduate, where he earned a Bachelor of Arts in Communication Studies, Mass Media Concentration, with a double minor in Journalism and Religious Studies.
Immediately after graduation, Andrew participated as a board member on the UNC Charlotte Alumni Association's Young Alumni Chapter for five years. He served as President from 2018-20. During his tenure, he helped streamline many of the organizational structures and processes that scaffolded programs like the 10 Under Ten Awards, Dollars for Scholars, Senior Send-Off, Hops and Headshots and Young Alumni Signing Day, nurturing them into annual events. He continues his involvement as a major investor on the planning committees for UNC Charlotte fundraisers Niner Nation Gives and the Green Tie Gala. He also participated in the early rebranding discussions for the Charlotte 49ers Department of Athletics.
Andrew is a Digital Marketing Strategist at Autobell® Car Wash and is also an asset to the greater Charlotte community through his development and philanthropic efforts. He is a game day announcer for the Miracle League during the fall and spring seasons, and during the summer and winter, hosts a diverse ability bowling league, Dream to Achieve, alongside his wife, founding CLAS Alumni Council President Emily Kupsky Baker '15.
His numerous honors include the 2023 Most Outstanding Young Alumnus Award at UNC Charlotte, 2021 10 Under Ten Award at UNC Charlotte, the Cystic Fibrosis Foundation 2020 STANDOUT Charlottean, the 2018 YUSA 30 Under 30 award, the 2018 Elevate Lifestyle 30 Under 30 award, and the 2017 Distinguished Alumni award from the Student Niner Media organization at UNC Charlotte.
---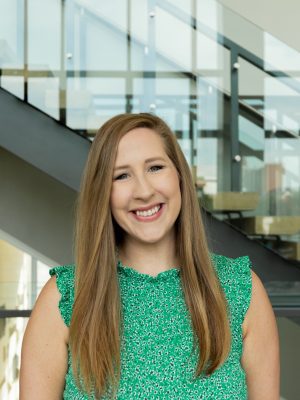 Natalie Huie '14, President-Elect, graduated with a degree in Communications Studies, with a concentration in Organizational Communication. She is the Assistant Director of Annual Giving for UNC Charlotte and has worked in higher education for over ten years.
She is past-chair of Program Experience for the CLAS Alumni Council. Outside of the Council, Natalie has served on the UNC Charlotte Alumni Board of Directors, UNC Charlotte Young Alumni Chapter, The Alliance Young Professional Board of Directors, and established the 49er Alumni Campus Employee (ACE) Network. She has served on many planning committees for the University and has over ten years of event-planning experience.
Natalie is a recipient of the Young Alumni Chapter's 10 Under Ten Awards in 2020 and Elevate Lifestyle's Future Business Leaders of Charlotte 30 Under 30 in 2021. Her passion lies in her volunteer work and building long lasting relationships within the University and Charlotte communities. Natalie loves going to Charlotte events and spending time with her husband and two children.
---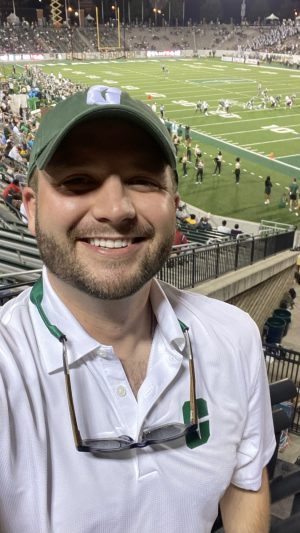 Nathaniel Butler '16, Internal Operations Chair, graduated with a Bachelor of Arts in History from UNC Charlotte. During undergrad, he was extremely active in Student Niner Media and served as Sports Editor of the Niner Times, 2012-14, and Promotions Coordinator, 2015-16. He remained active in local Charlotte politics, campaigning for city council and North Carolina state senate races. He is past-chair of the Council Sustainability committee.
Since graduating, Nathaniel has worked in advertising for the television and print media industries, more recently at the Charlotte Business Journal, before moving to New York City in September 2021. He is an Enterprise Account Manager at adMarketplace and resides in NYC's Upper East Side. Nathaniel is passionate about fighting for equality and making sure everyone has a fair shot. He enjoys exploring NYC neighborhoods, spending time outdoors, journaling, reading and volunteering with NY Cares.
---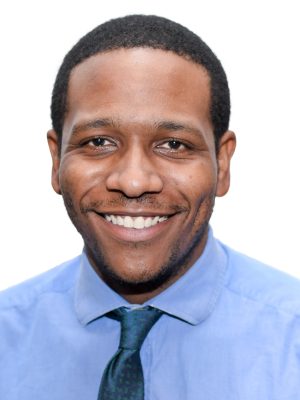 Greg Raynor '12 graduated with a Bachelor of Arts in Political Science and Communications. Since graduating, Greg has served the Charlotte community as a fundraiser, working in Development with Florence Crittenton Services and Playing for Others before stepping into his current role as the President of Raynor Fundraising Services, LLC. Greg's passions include music, film, literature, football, television, cooking, and being philanthropic—so basically, he's just like you. His role models include Muhammed Ali and his mother, the latter of whom made him the man that he is today. He is past-chair of the Awards & Recognition committee for the Council.
---
Victoria Torres '22, External Operations Chair, works as a Marketing Specialist for Best Buy, where she interned previously. She graduated with a Bachelor of Arts in Communication Studies and a Bachelor of Science in Business Administration in Marketing Analytics from UNC Charlotte.
Victoria has served on the CLAS Alumni Council Program Experience committee. While a student at UNC Charlotte, she was involved in various student organizations, including Women In Business and the American Marketing Association, where she served as the Vice President. She also interned on campus as a Marketing & Communications Assistant.
---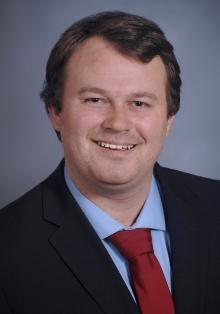 Dick Beekman '22 graduated UNC Charlotte Summa Cum Laude with degrees in both History and Political Science. During his undergraduate career, he was heavily involved in Student Government, serving as the Student Body President his senior year. Additionally, he is a brother of the Pi Kappa Phi fraternity and a former member of both the History Honors program and the Political Science Honors program. He is currently pursuing a dual Juris Doctorate and Master of Business Administration at Wake Forest University. Dick is passionate about giving back to communities that have had an impact on him. In addition to serving on the CLAS Alumni Council and its Awards & Recognition committee, Dick serves as a board member for the Young Alumni Chapter and advises the Wake Forest Chapter (Kappa Psi) of Pi Kappa Phi. He has also been recognized as a "30 Under 30" award recipient for Pi Kappa Phi. In his free time, you can likely find Dick trying a new food place, watching a movie, reading a book, crying over the Carolina Panthers, cheering on Charlotte athletics, checking out a comedy show, playing a round of golf, traveling to a new country, in the law library frantically studying for class, or playing with his beloved German Shepherd, Norm.
---
Jamal Briggs '05
---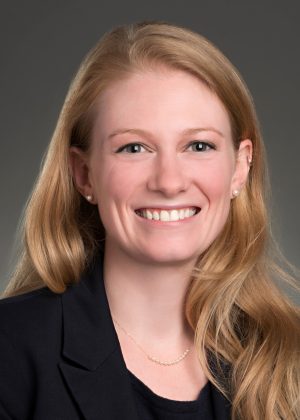 Anne Bateman '08, CEP, has professional expertise in the executive compensation (professional services), healthcare, education and accounting industries, having held roles in analytics, business development, management and administration. She is a Charlotte native who graduated with a Bachelor of Arts in Psychology and a Bachelor of Science in Economics with a minor in Operations Management from UNC Charlotte. She is also a proud graduate of Providence Day School Class of 2004. As an undergraduate, she was a member of several honors societies and served in leadership roles for the Golden Key International Honour Society. Anne also has experience with UNC Charlotte's Belk College of Business Alumni Council, where she was a member of the Executive Committee and led the creation of the Council's Bylaws.She was a member of the Charlotte Chamber's Emerging Business Leaders Program and, ultimately, was the Council Chair. Since June 2022, Anne has been responsible for business operations at a company she and her husband own. She also volunteers at her daughter's school, serving as Treasurer of its Band Board Booster Club and prides herself on giving back to her community, especially with her dedication to helping others in need. Anne enjoys gardening and reading and is an animal lover.
---
Jenny Powers '96 serves as a Senior Director of Development at Nova Southeastern University (NSU) in Fort Lauderdale, FL, focusing on the College of Education and the Athletics Program in addition to spearheading NSU's Planned Giving Program. Equipped with nearly two decades of fundraising experience, she was most recently the Director of Philanthropic Services at Community Foundation of Broward, where she was responsible for cultivating, soliciting, and stewarding major gift and planned gift donors. She also managed the Foundation's Legacy and Ambassadors programs. Jenny previously worked in development at Davidson College and The University of North Carolina at Charlotte where she also received a bachelor's degree in history. Jenny is a Board Member of Canine Assisted Therapy, a member of NSU Art Museum's Beaux Arts, and serves as a committee member for the American Lung Association's annual Sunset Soiree. She previously served as the Secretary for the Saint Anthony Catholic School Home & School Association and as a member of the Saint Anthony Foundation for Education. Born and raised in Philadelphia, PA, Jenny has lived in Fort Lauderdale, FL since 2009.
---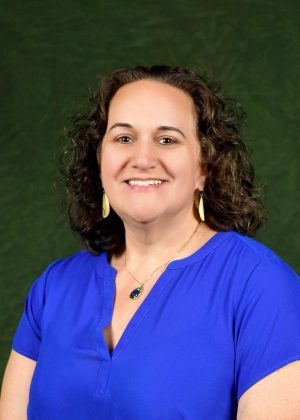 Shannon Homesley '15 is the Executive Assistant to the Provost at The University of North Carolina at Charlotte, a role she has held since 2014. She coordinates various projects for both the Office and Division of Academic Affairs, such as prioritizing and managing correspondence, coordinating special projects and conducting research, managing executive requests, drafting communications on behalf of the Provost, managing information flow, and planning and organizing for the Office of Academic Affairs. She began working at the University in 2008, starting as an Administrative Assistant in the Office of Legal Affairs (1.5 years), then moving to the Controller's Office where she served for five years as a Business Services Coordinator, performing both business and administrative functions for the University Controller. Prior to coming to UNC Charlotte, Shannon had a ten year career as a paralegal at law firms and in a corporate legal department. Shannon earned a Bachelor of Arts in English from UNC-Chapel Hill in 1999 and a Master of Arts in English from UNC Charlotte in 2015. She earned a certificate in Paralegal Technology from Central Piedmont Community College in 2008 and is a North Carolina Certified Paralegal.
---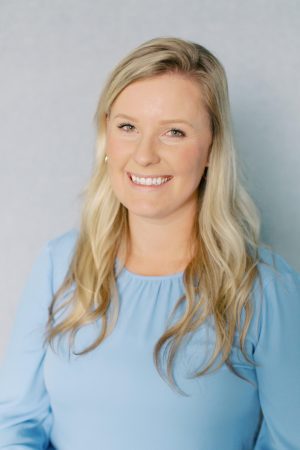 Kim Baker '17 graduated Cum Laude with a Bachelor of Arts in Communication Studies, Public Relations, from UNC Charlotte. She is a seasoned communications and marketing professional with extensive experience in B2B marketing, social media, nonprofit work, and event planning. During her time as an undergraduate, Kim was a highly-involved member of Zeta Tau Alpha, serving as the Director of Philanthropy for two years where she launched the inaugural Big Man on Campus event. It has remained the chapter's largest annual fundraiser. This experience kickstarted her career in event planning, where she executed successful events ranging from small corporate gatherings to large-scale galas. From there, she went on to work at Hospitality House of Charlotte, a local nonprofit organization with a mission to provide accommodations that allow patients to access healthcare. While working in the nonprofit sector, Kim became increasingly interested in digital marketing and the power of social media to drive change. She eventually made the decision to shift her career focus and began working at an international insurance wholesaler as a Marketing Project Manager. Throughout her career, Kim has remained an advocate for giving back to her community and Alma Mater. She continues to volunteer her time and skills to a variety of causes, including serving as the Marketing Chair on the Hospitality House of Charlotte Young Professionals Board. In her free time, she can be found seeking opportunities for continued learning, creating resin art, or meticulously planning her next trip.
---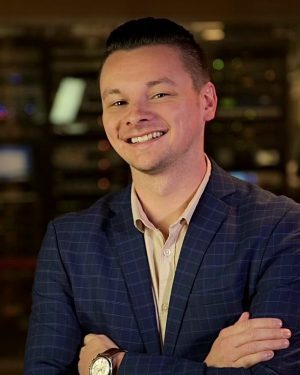 Will Foster '17 works as a Research Manager for Guidepoint, a leading expert network that provides consultation and data services for global companies. He is President of Hospitality House Young Professionals, a group of professionals in their 20s and 30s dedicated to supporting and growing Hospitality House of Charlotte (HHOC) by volunteering their time through service and fundraising. HHOC provides a place for patients and their loved ones to stay for little to no cost while receiving critical medical treatment. Foster has called Charlotte home since 2013 and has dedicated himself to the community as it continues to grow. He serves on the Board of Directors for Hospitality House of Charlotte, which governs the workings of the nonprofit and its house. Foster is an avid music lover and sings with the Carolina Voices choir in Charlotte. His hobbies include attending concerts, traveling with his longtime friend group, and exercising at his local kickboxing gym. He has a bachelor's degree from the Department of Communication Studies with a concentration in Public Relations.
---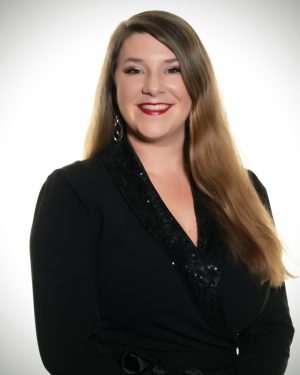 Jennifer C. Gherardi '17 serves as a Development Manager, focusing on campaigns and events, at the Charlotte Symphony Orchestra (CSO). She uses her talents as a fundraiser to connect the greater Charlotte community with transformational musical experiences and impactful initiatives. Jenn is also a member of the Organizational Culture Committee at the CSO. Throughout her undergraduate career, Jenn was an active marcher and student leadership team member of the Pride of Niner Nation Marching Band. Other engagements included serving as an inaugural Bonner Leaders Program coordinator and a Senior LEAD Team facilitator. Inducted into the Who's Who Among Students in American Colleges and Universities, Jenn was also awarded a Distinguished Leader Medal in the Spring of 2017. She received a Bachelor of Arts in Communication Studies, Organizational Communication, and earned a Leadership Studies Certificate. She believes in the incredible power of community, music, servant leadership, and time—and has found bridging leadership education and music to be her passion. You can catch Jenn on marching band fields across Mecklenburg, Cabarrus, and Union counties, coaching Drum Majors and facilitating leadership education workshops for high school students. With over ten years of coaching experience, she curates her workshops intentionally and continues to grow through her research. Jenn cherishes moments of inspiration discovered along the way and hopes the topics shared will continue to be reliable tools for all participants.
---
Jordan Parody '22 graduated Summa Cum Laude from UNC Charlotte with a Bachelor of Science in Psychology and a minor in Communication Studies. While at the University, Jordan was a peer mentor, a teaching assistant, and a research assistant in the Department of Psychological Science. Outside of the classroom, Jordan worked for Housing and Residence Life as well as University Recreation. She was the VP of the Women's Club Lacrosse team, a member of Psi Chi, and a participant in Ninerthon, UNC Charlotte's Dance Marathon. Through her experiences, Jordan gained insight into the needs, successes, and challenges of both students and professors. Her love and passion for the University has brought her back to serve on the Council, and she is excited to connect with Niner Nation students, faculty, alumni, and community.
---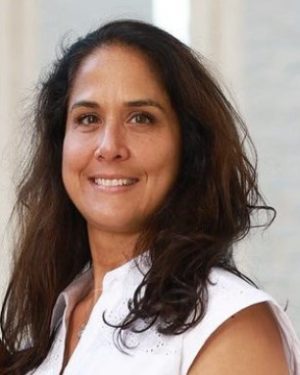 Trina Rumfelt '22, '23 is an Adjunct Lecturer in the Department of Religious Studies at UNC Charlotte and teaches Multiculturalism in Literature which allows her to continue her love of teaching while gaining insight about literary concepts and the different concentrations of the religious studies program. Her philosophy about teaching multiculturalism to students is that it reveals a window to those who wish to know more about the culture and lives of different people, of all ages, throughout the world. She received bachelor's and master's degrees in both English and Religious Studies at UNC Charlotte with Honors Distinction. Her plans are to continuously engage with and learn from others by instructing students worldwide. If Trina doesn't have her nose in a book, then you can find her scuba diving in countries around the world.
---
College-Council Liaison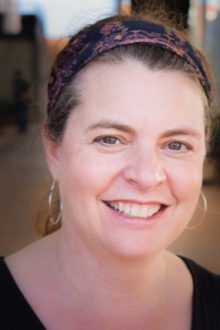 Nana Sledzieski, '18, '19, '21 is the Director of External Relations and Events for the College of Liberal Arts & Sciences. She is centered in the Dean's Office and collaborates with the Council and the Alumni Association to coordinate opportunities for community engagement. She also works with faculty throughout the College to promote and project-manage community-facing events.
Nana graduated from UNC Charlotte as a member of Phi Kappa Phi, first with a graduate certificate in Cognitive Science, later with a Masters in Liberal Studies (now known as Interdisciplinary Studies), where she was able to craft a course of study that explored the neural underpinnings and psychology of empathy in community settings. Nana continued her studies with a graduate certificate in Nonprofit Management from the Gerald G. Fox MPA program. As a graduate student, she was a research assistant on an interdisciplinary study of Social Media in Society, which examined emotional contagion in online firestorms. Throughout her careers as a managing editor in nonfiction trade publishing and as the head of a small Montessori school, she has acquired exceptional project management skills while nurturing the related communities. She is a Charlotte FC fan and walks to the stadium rain, shine, or with her foot in a boot (also making her a fan of the streetcar for the ride home!). When given the opportunity, she becomes absorbed in historical nonfiction—flowing from her undergraduate degrees in ancient cultures and literature & rhetoric at Binghamton University '88. She also loves researching/writing/editing nonfiction work, high-intensity weeding, and hiking with her husband and two dogs.