Giving to the Colleges
CLAS is now two new colleges
Thank you for your patience as we sunset this website over the 23-24 academic year.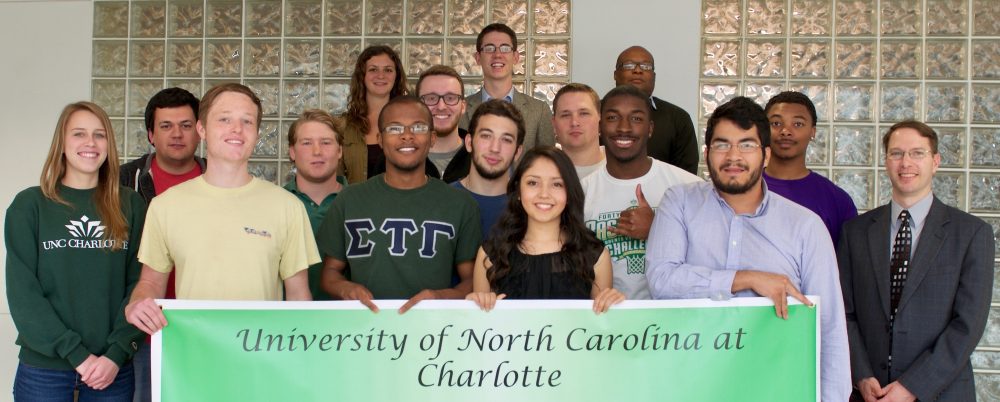 Your College challenges students to create a different space—one in which they interact with each other and with the world around them in new and exciting ways. They learn to balance abstract thought with pragmatic responsiveness. Students are challenged to think more broadly, more deeply and more independently than ever before. They gain the confidence to take risks and they learn to act compassionately by working alongside their professors and fellow students in the classroom, in laboratories and in the broader community.
By investing directly in your College, you are touching the lives of virtually all students at the university and transforming the region and state through well-prepared future citizen-leaders—our students. With your investment, you leverage discovery for the public benefit through programs of research, creative activities and graduate education that span the disciplines.
How to Give:
By Credit Card
To donate via credit card, please:
Click on the green "Give Now" button to reach the University Giving site.
Type "College of Liberal Arts & Sciences" into the search bar to see a list of funds. Please be sure to use the '&' as opposed to the word 'and'. Or, type the specific name of the fund. For example:

Liberal Arts & Sciences Dean Discretionary #448061
Note that updates to the giving portal will reflect the new College names later in the academic year.

Use the checkbox to select your fund(s). The screen will refresh so you can verify your intentions and then pay.
By Check
Please make checks payable to "UNC Charlotte Foundation" and write CHESS/COS Dean Discretionary #448061 (or other fund name) on the memo line. Mail the check to:
UNC Charlotte
Office of University Development, College of Liberal Arts & Sciences (CHESS/COS)
9201 University City Boulevard
Charlotte, NC 28223
Matching gifts
If you or your spouse/partner work for a company that matches your charitable gifts, you may be able to increase the size of your donation through a matching gift. Search our online database to see if your organization participates.
Endowments
Gifts made to create an endowed fund are invested for perpetuity. A portion of the earned income is then used to support the fund's purpose. Any excess earnings are reinvested, allowing the fund to grow. Endowments may be created for student scholarships and fellowships, faculty chairs and professorships, or many other purposes. For more information, contact Judy Lekoski, jlekoski@charlotte.edu
Planned gifts
Planned gifts include gifts of marketable securities such as stocks and bonds; estate gifts through a bequest in a will or through a trust; charitable gift annuities or charitable remainder trusts that provide a lifetime income stream to the donor; and other gifts of real estate or tax-deferred retirement assets. For more information, please go to plannedgiving.charlotte.edu.